Stubbins & Hope is a highly regarded funeral service that has been owned and run by members of the same family since its inception in 1904 by Merrill Stubbins, a local business man.
Funeral Services
Contact Us
Originally a builder and carpenter, he also sold building supplies, but it was when he put his woodworking skills into the manufacture of coffins in Scarsdale Street, Carr Vale, that the funeral service came to be. The business soon grew and he moved it to the present premises at High Street, Bolsover.
A few years after starting the business, Merrill married Hannah Hope, whose first husband tragically died in a motorcycle accident in 1906. Merrill and Hannah had no children so when the time came to pass the business on, it went to their nephew Stanley Hope and his wife Sarah. The business continued to flourish under their stewardship but they had a childless marriage too, so once again, when the time came, the business was passed to their nephew Arthur Hope and his wife Jean.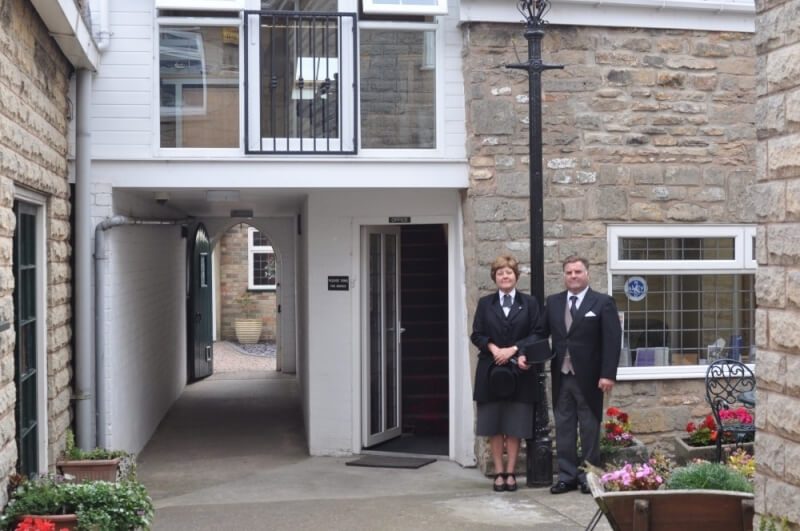 Arthur and Jean continued to steadily expand on the success and reputation previously forged by their predecessors and following the death of Arthur in 1990, Jean took daughter Susan and son Simon into the partnership. After Jean's retirement, Susan and Simon are now the fourth generation of the family to own and manage Stubbins and Hope.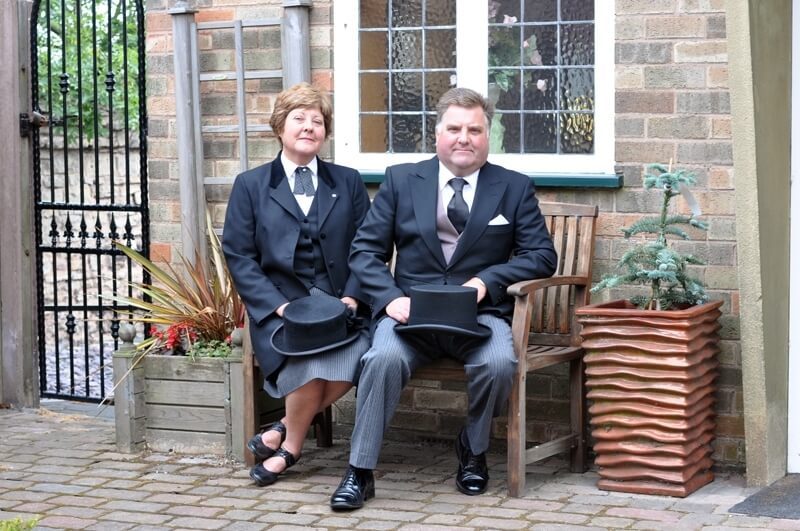 Where Stubbins & Hope Is Now
From its humble beginnings back in 1904, the business continues to grow under their leadership. Susan and Simon both have children who, like previous family members, show not just a keen interest in the business but also work with a passion to be the very best at what they do, frequently going above and beyond what is required and they are eager to take Stubbins & Hope into the fifth generation offering the same compassionate sympathetic professional service that the people of Bolsover and surrounding areas have quite rightly come to expect, from what has become through the hard work and dedication of successive generations, one of the leading independent funeral directors in the area.